---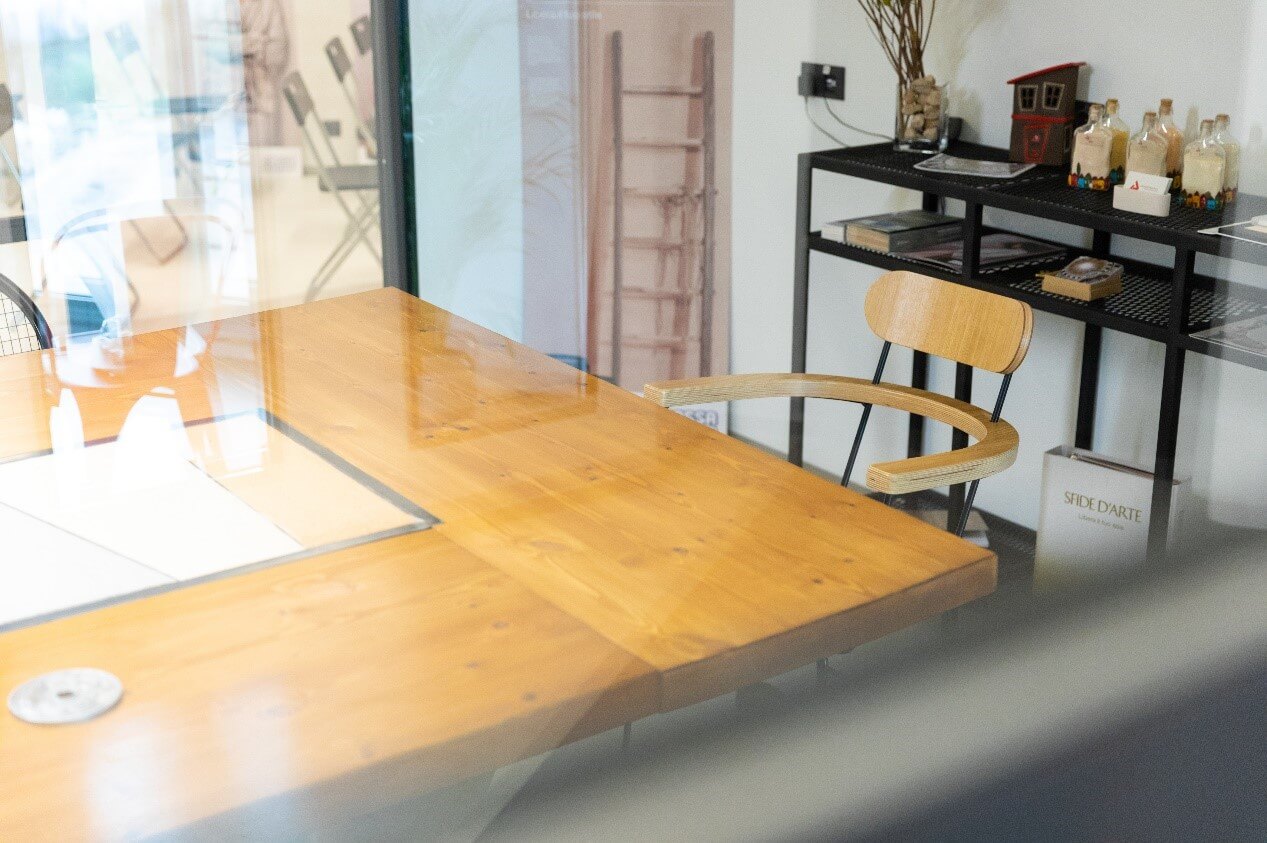 In August 2018, with great pleasure, we presented our new offices.
In a previous article, (find it here ), we shared general information about our new space and the materials used during its renovation, which are included in the range of our products (ecological materials, structural styles, special paints, etc.).
Then, in order to present you in more detail the materials we have chosen, we have created for you a series of articles, each of which will concern specific products that have been applied or are going to, to the offices of Dalkafouki Oikos LTD.
In previous articles, we presented the 4-layer MicroArt (see here), the paints – styles of Sfide d' Arte ( see here ) , the products of Calce del Brenta (see here ) , in and older article, the colored plaster Fassacouche, a material that presents various possibilities of architectural applications ( see here ), while we have even presented the cork, a material that due to its physical properties is considered a unique building material (see here ). The Microcimento has adorned all the corridors of our offices, the walls of the bathroom, as well as the floors of the training center.  Sfide d'Arte styles, suitable for interiors, have decorated various areas of our offices (reception area, etc.), whereas Calce del Brenta products are applied to samples in the presentation area of our products and their application will soon take place in the building of the training center, in interior and exterior masonry, but also in selected parts of our headquarters. In designing our offices Fassacouche has been used as a coating on exterior masonry but also as a decorative central element in the meeting office, while we chose decorative cork panels for sound insulation and aesthetic upgrade in the presentation space.
As we come to the end of the presentation of the materials used in our offices, in this tribute you will find information about the water-based silicate mineral paint Fassil P 313, as well as its suitable primer, Fassil F 328.
Fassil P 313 (see product here) is applied as a decorative and protective paint on interior and exterior masonry. It's main feature is its resistance to air pollutants and ultraviolet radiation, as well as its high breathability. It is a paint that is easy to clean and is characterized by excellent resistance to frequent washing. The Fassil P 313 comes in more than 150 shades and gives a smooth and matte look. Prior to application, it is recommended to first apply the mineral primer Fassil F 328.
Fassil F 328, as mentioned above, is a primer suitable for both indoor and outdoor applications. The product is used to fix the substrates before applying paint products such as Fassil P 313.
Fassil P 313 and Fassil F 328 have been applied to all the masonry in our offices. Their ecological character in combination with their other characteristics makes them suitable products for any space and they offer us a healthy working environment. Both products are produced by the Italian House Fassa Bortolo, whose Dalkafouki Oikos LTD is the official distributor company in Greece.
For further informations or questions do not hesitate to contact us.