---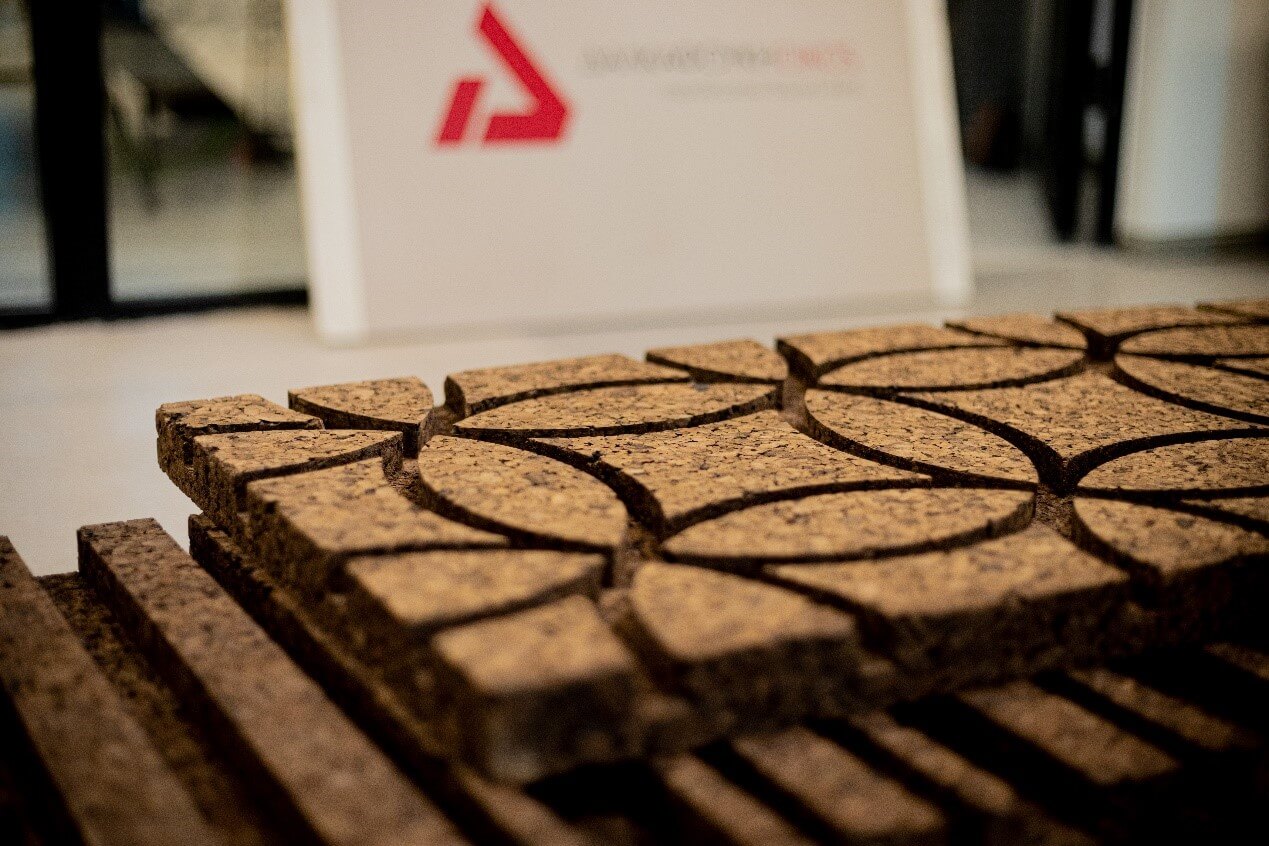 In August 2018, it was with great pleasure that we presented our new offices.
In a previous article, (find it here: https://bit.ly/3bkie7T), we shared general information about our new space and the materials used during its renovation, which are included in the range of our products (ecological materials, structural styles, special paints, etc.).
Then, in order to present to you in more detail the materials we have chosen, we have created for you a series of articles, each of which will concern specific products that have been applied to the offices of Dalkafoukis LTD.
In today's tribute you will find information about cork!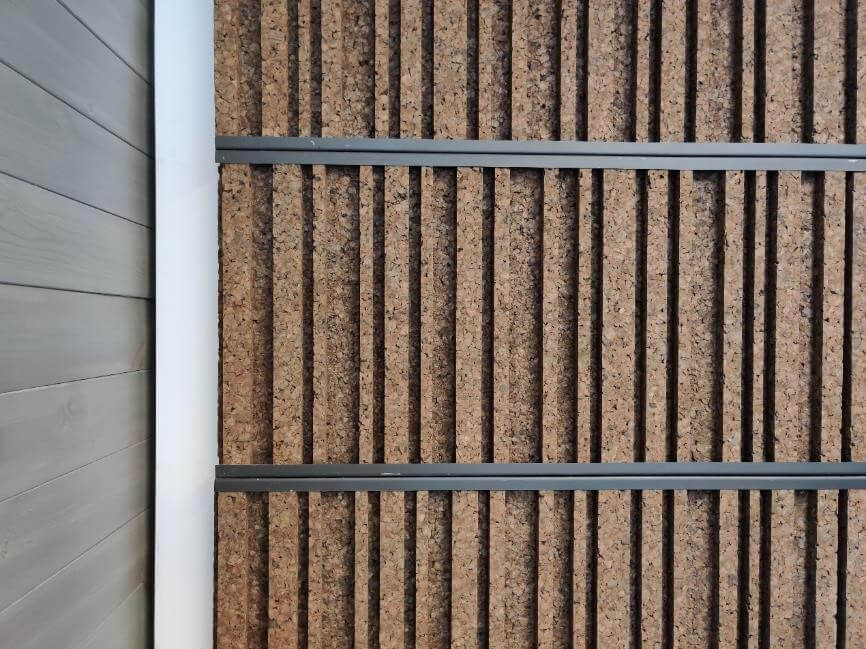 By reading the word cork, you may be wondering what its properties and use as a building material are.
To begin with, it is worth mentioning that cork is a recyclable material, extracted from oak bark and the largest producer of cork is Portugal. A specific method of harvesting is used. After its removal, the exposed trunk retains the ability to recreate a new layer of cork. The producing countries protect the cork oaks with various laws, which aim to ensure the good condition of the forests and production.
The cork is light and elastic and has the ability to absorb vibrations. It is waterproof and insulating and in fact, its compact form makes it extremely soundproof. Finally, it is a durable material as it withstands high and low temperatures. Due to these diverse natural properties it is considered a unique building material.
Regarding its building use, cork sheets (compressed cork), due to their special texture, are suitable for thermal insulation in horizontal, vertical or sloping elements. They can generally be applied to all types of masonry, floors and roofs (see our product here).
Cork nuggets mixed with natural hydraulic lime create a lightweight mortar (see our product here), suitable for exterior and interior masonry surfaces. The combination of hydraulic lime with cork creates an innovative series of sustainable eco-friendly construction products. As mentioned above, due to its insulating property, as a mortar it contributes to the thermal and acoustic insulation of traditional and newer buildings.
Compressed cork boards and specially designed mortars containing cork nuggets create a complete cork-based thermal insulation system. First the cork panel is applied and then in a certain order, the mortars with cork nuggets.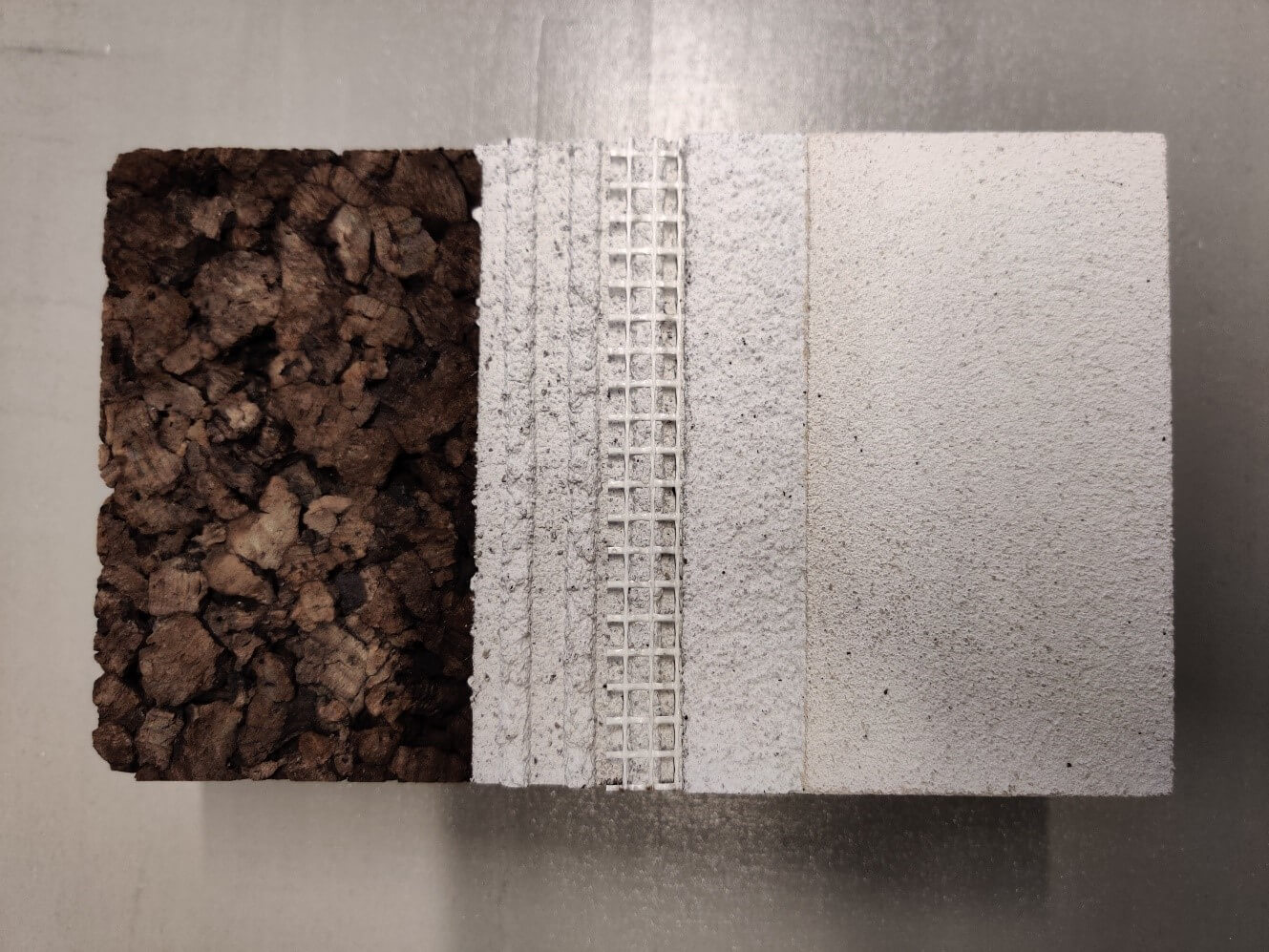 In addition, due to its elasticity, cork sheets can be properly processed in a variety of shapes, which are suitable for architectural design and decoration applications. It is an innovative and special architectural choice as its unique look upgrades the space both aesthetically and energetically.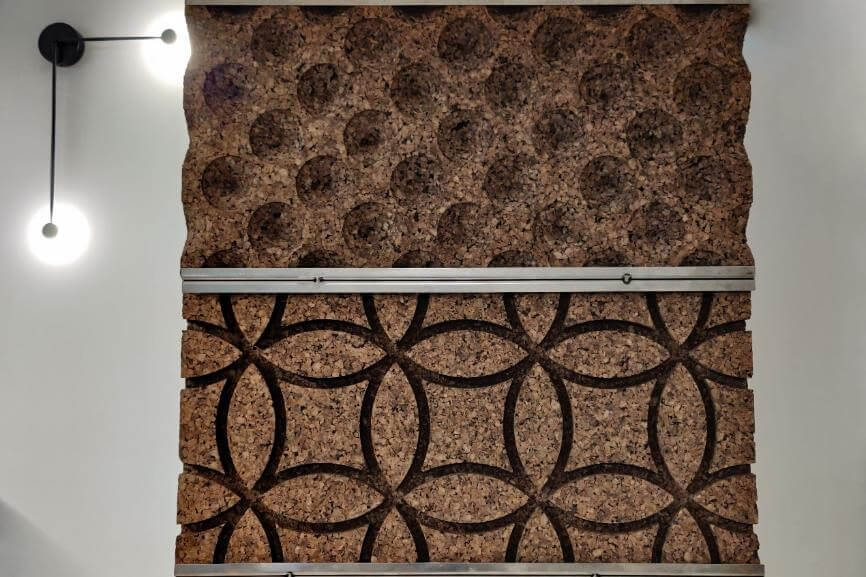 In summary, cork is an entirely ecological product that, due to its unique properties, can pave the way for a more sustainable production in terms of construction.