---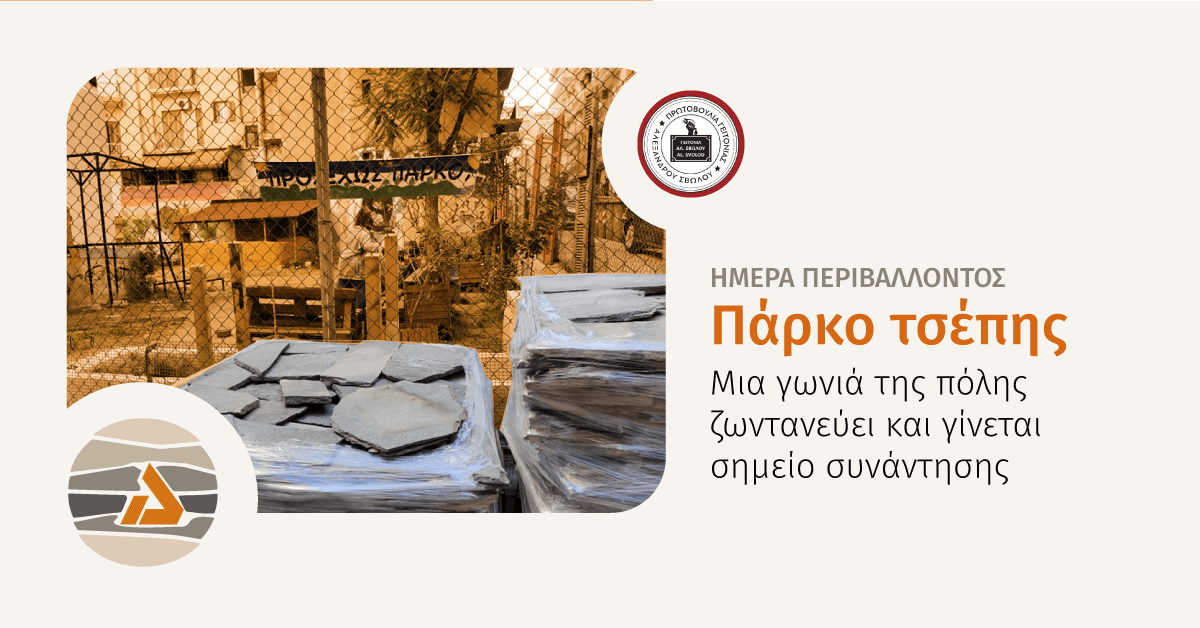 The first Pocket Park in Thessaloniki!
Dense construction and reduced public spaces are a feature of most cities in modern times. Neighborhoods, meeting points. For this reason, the Alexandros Svolos Neighborhood Initiative undertook the creation of a Pocket Park that will be a place of co-formation and coexistence.
But what are Pocket Parks?
They are pieces of land that do not exceed 600m2, between apartment buildings, inextricably linked to the neighborhood that hosts them, in which a small public green space is created! Their purpose is to upgrade the urban centers, to improve the microclimate of the neighborhood, to host birds and small animals and of course the connection and acquaintance of the people of the neighborhood!
Specifically, the Pocket Park, in the neighborhood of Svolou, is located in the heart of Thessaloniki, in an area of 431m2, at the junction of Michael Ioannou and Agapinou streets, below Kamara. With the redevelopment of the space, the Alexandros Svolos Neighborhood Initiative aims to restore the neighborhood institution through collective actions, various events and workshops, film screenings, games for children and adults, turning the space into a place of green and creation!
The procedures for the remodeling of the site had already started in December 2017, where in collaboration with the Municipality of Thessaloniki, the plans for its development were drawn up.
Over time, water supply to the area began and soil was moved to the site and then a vegetable garden was created!
Today, the remodeling of the space is one step further, and a square with benches is being created in the park, so that the space can be turned into a place of meeting and acquaintance for the neighbors where the creativity of the residents is promoted.
We, as Dalkafouki Oikos LTD but also as residents of Thessaloniki, supported the action in the context of World Environment Day 2020, offering the park natural rocks and stone benches to shape the surrounding area and the corridors for easier access for citizens. It is our great pleasure to contribute to the promotion of an element of natural environment in our city, Thessaloniki, while offering its residents a relaxing walk!
*With information from the website of Enallaktiki Drasi: https://enallaktikidrasi.com/2019/08/parko-tsepis-katoikoi-thessaloniki-metetrepsan-oikopedo-oasi-prasinou/