---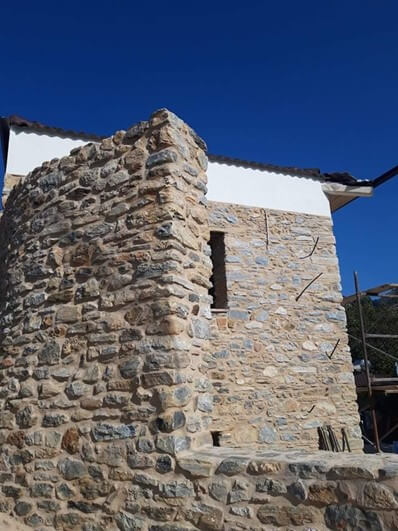 In the village of Spilia, in its northern neighborhood, we find a newly restored stone house, one of our latest projects, which is part of a complex of houses, which communicate with each other through an internal network of galleries.
The stone house is a two-storey building with a south orientation and was built in the late 70's. Its complete design and restoration was implemented with absolute respect and sensitivity by the owner who is also the architect engineer of the project.
Based on the criteria of the traditional construction and the environment of the building, ecological, breathable mortars without cement were selected for the restoration of the building. Our company supplied all the mortars suitable for stone constructions, materials for grouts and for the strengthening of the house.