---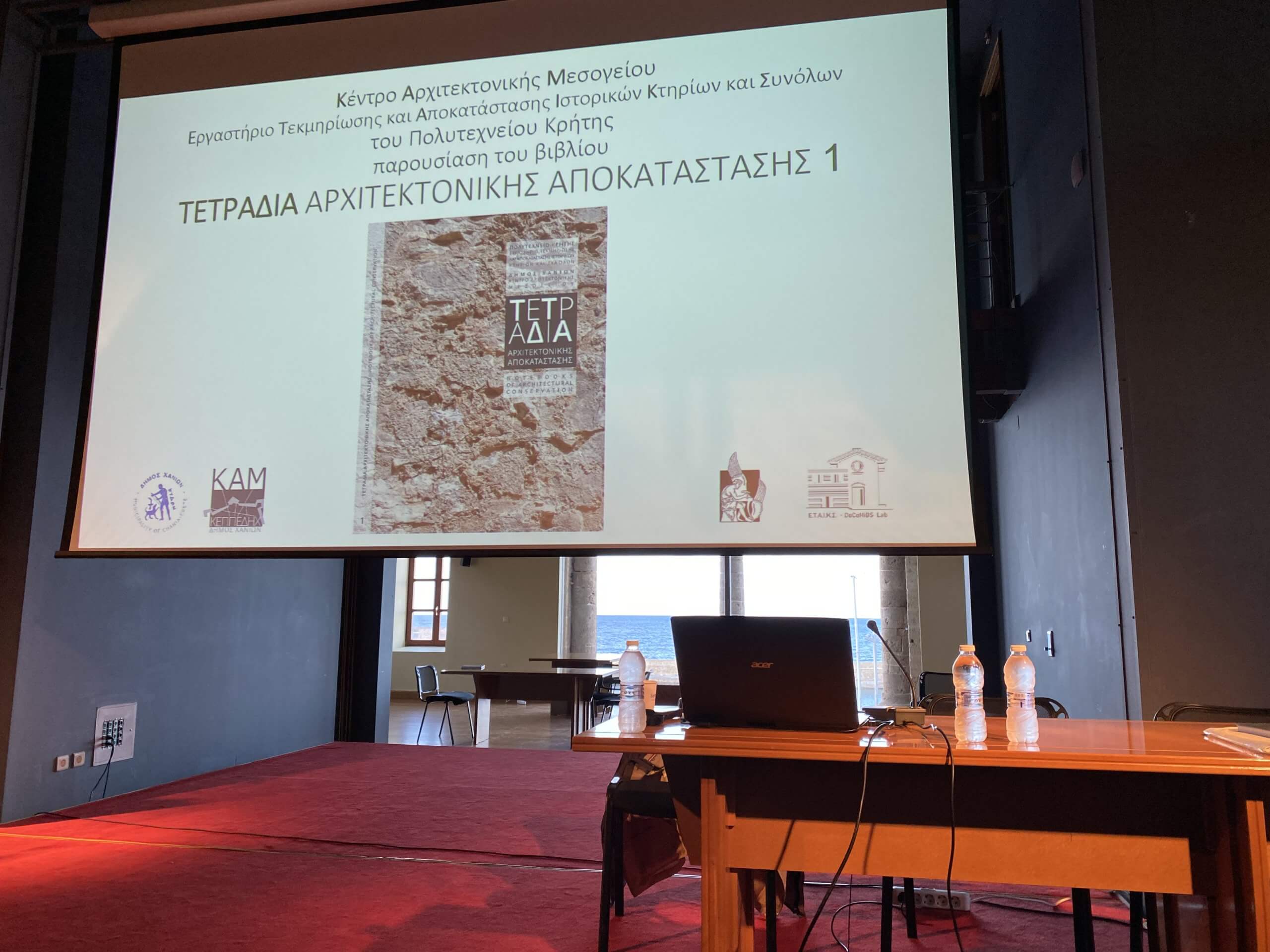 On Saturday 16/10/2021 at 18:00 at the Grand Arsenal in Chania, was held by the Center for Mediterranean Architecture and the Laboratory of Documentation and Restoration of Historic Buildings and Ensembles of the Technical University of Crete, the presentation of the book Architectural Restoration Notebooks 1. The book, which is an excellent textbook on the theoretical principles and practice of restoration interventions in architectural heritage, is edited by Klimis Aslanidis and Nikos Skoutelis.
It presents a series of articles (11) concerning integrated restoration projects. The 10 concerned complete rehabilitation projects in Greece in the last decade, while one article concerns a brilliant example of rehabilitation in Croatia. The interventions that have been made concern monuments or historical buildings of different historical periods.
Architecture Restoration Notebooks 1 are aimed at the scientific community of building restoration experts, but at the same time, they seek to be accessible to a wider audience who want to get to know the world of restoration.
Our company, Dalkafouki Oikos, had the pleasure to contribute with sponsorship to the publication of the book and the CEO of the company, Dalkafouki Maria, together with the Public Relations and Marketing manager, Ioanna Mikrou, attended the presentation that took place in Chania.