---
Plaka Bridge is a single arched stone bridge, which is located in the village of Plaka in Tzoumerka and is crossed by the Arachthos river. It was built in 1913 to strengthen trade relations between Greece and the Ottoman Empire and for this reason it has been declared a protected historical monument. It is probably the largest and most impressive of its kind in the whole of Epirus.
In February 2015 during a strong storm, which caused the river to overflow, a significant part of the main arch and the eastern pedestal of the bridge collapsed.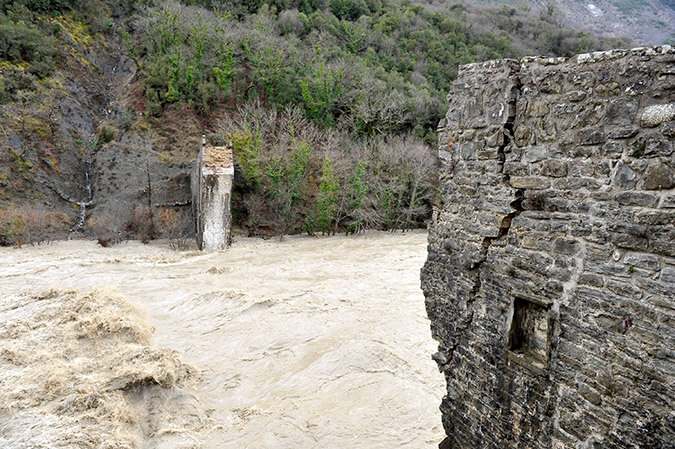 Through the cooperation of the Ministries of Culture and Sports, Infrastructure, Finance, the Epirus Region, the NTUA and the TEE, the bridge was restored in an exemplary manner. The reconstruction and restoration of the stone bridge is a great and important project as it is one of the few that have been done worldwide and the first that has been done in Greece.
Our company, Dalkafouki Oikos, was also present in this big project with the supply of pozzolan. The restoration work was completed in 2020 and the project was awarded the Europa Nostra Award in 2021 in the restoration category.