---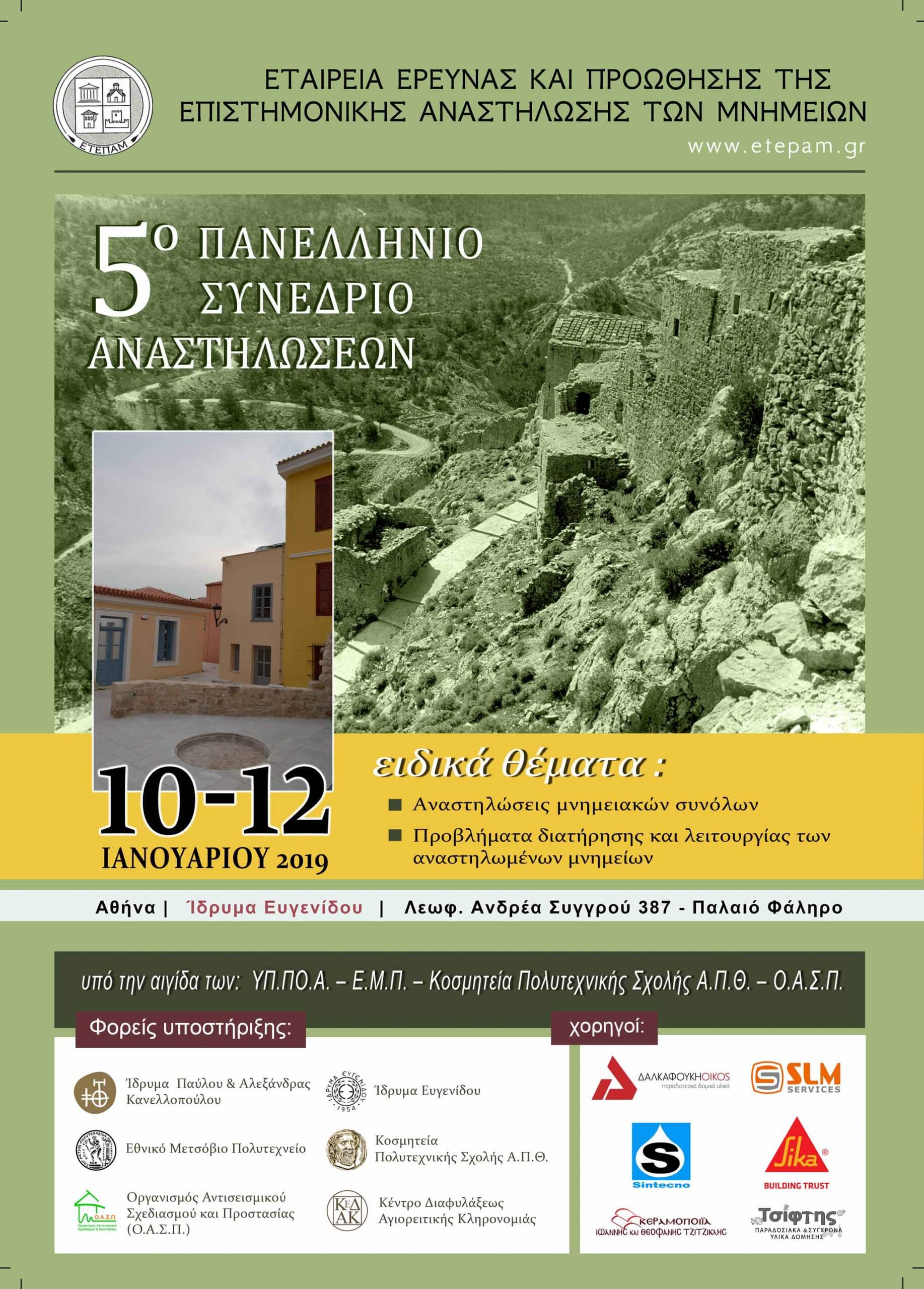 On 10,11 and 12 January 2019 was held with great success, the 5th National Congress of Restoration in organizing the Research Society and Promotion of Scientific Restoration of Monuments. The object of the Conference relates to Restoration of historic buildings (and their remains) concerning:
a) the philosophy and methodology of intervention,
b) the seismic hazard and other factors of vulnerability of monuments
c) technological research (documentation, techniques, materials, etc.) and embodiment
d) the enhancement of monuments and sites.
The conference was held at the Eugenides Foundation. Specifically, the topics discussed were: 1) the restoration of the monumental sets and 2) conservation problems and function of restored monuments.
Our company DALKAFOUKI OIKOS LTD, decided to support the above event as a sponsor. Moreover, people in our company were there to attend the conference. Our presence there made us realize once again how important these conferences are, in which an interdisciplinary dialogue between scientists and beyond is promoted. Concluding, conferences dealing with such kind of issues, act as aid in exchange and as a means of information and aim at promoting scientific approach to the restoration of monuments.
*With information from the website of ETEPAM: https://etepam-en.weebly.com/