Reading..about our participation in 100% Broadcasting: Trends and Innovations
---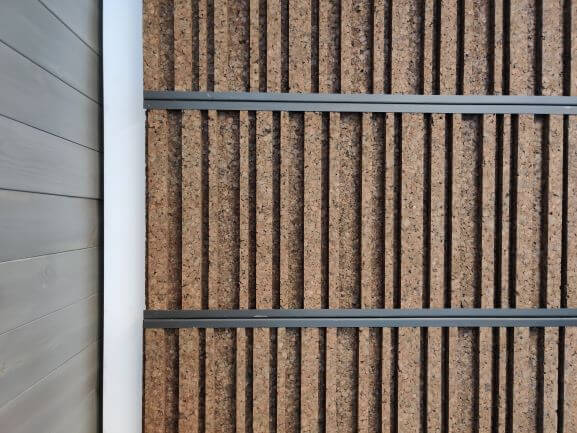 On Thursday, February 11, 2021, the online show 100% Broadcasting took place, which is the WebTv of the 100% Hotel Show. Every Thursday there are 3 tributes with different themes! In the 1st tribute 100% Trends & Innovations of February 11, our company and specifically Ms. Mikrou was invited to the show on "The Role of Natural and Traditional Building Materials in Creating a Unique Identity of the Hotel".
The representative of our company, Ms. Mikrou, was invited to present a special building material, cork (read more about cork here) and how it can contribute to the creation of an energy upgraded environment by making the space where it is applied authentic, unique, and with ecological consciousness.
Specifically, Mrs. Mikrou referred to those characteristics that make cork competitive and ecological, how cork emerged as a building material, but also what needs it covers. She also talked about the various cork products such as cork panels, cork nuggets and thermal facade with cork, products which are available from our company. Finally, he pointed out the application of cork, the life expectancy of such a material but also why one should choose a material like cork!
The show was very interesting, with over 1600 views! Watch the show either on the YouTube Channel of the 100% Hotel Show by clicking here, or on the Facebook of the 100% Hotel Show by clicking here.
—————————————-
What is 100% Broadcasting?
The 100% Hotel Show, leader in the provision of specialized professional knowledge in hotel and tourism in our country, created a weekly series of Web shows, 100% Broadcasting. Every Thursday, at 11:00, 14:00 and 17:00 watch the Web shows, with the respective topics per hour: 100% Trends & Innovations (11:00), 100% Hospitality Person (14:00) and 100% Tourism Destinations (17:00). In each show, the two "hosts" talk to guests from the national and regional environment.
Find all the information by clicking here.