---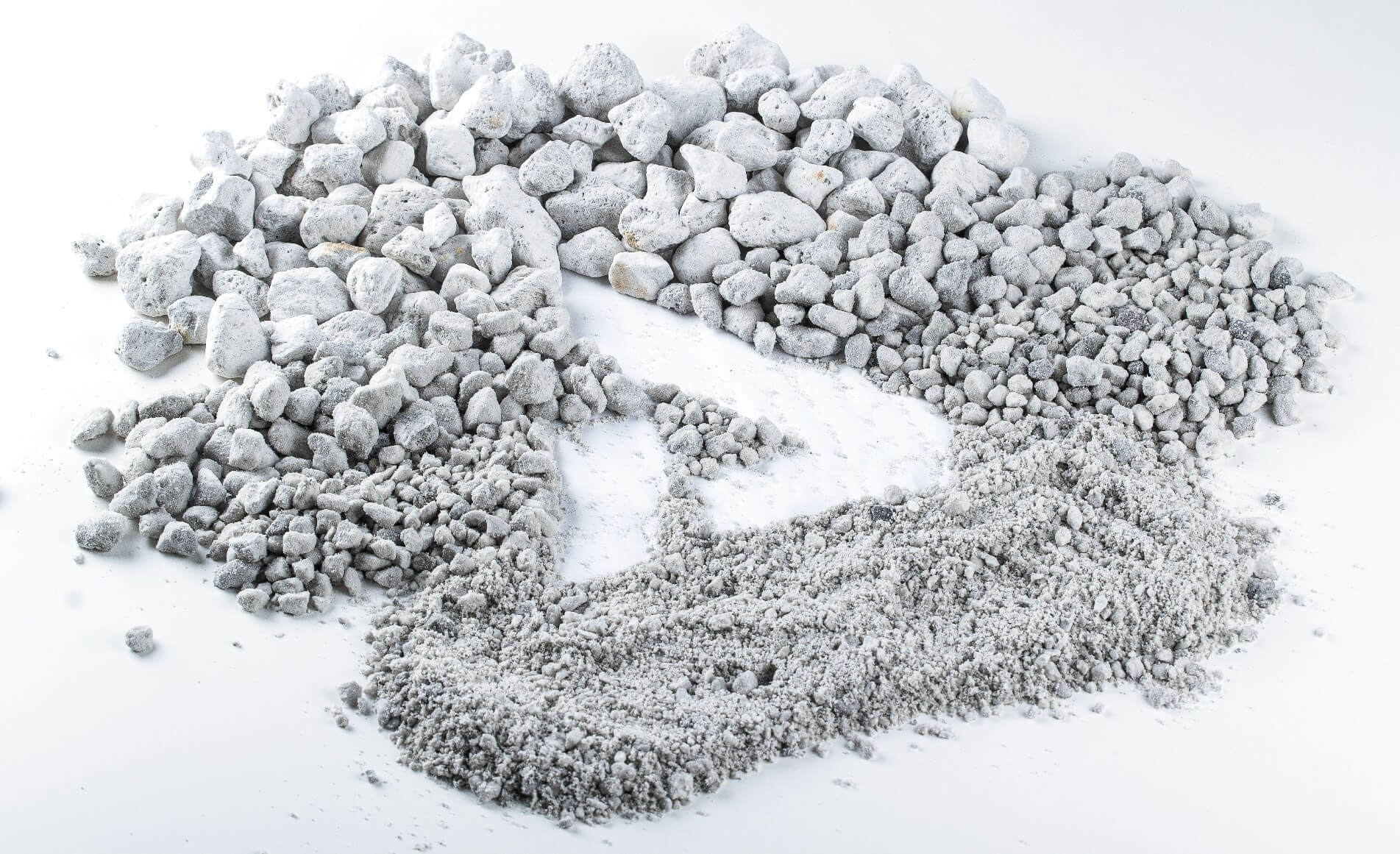 Our company, Pumice Stone Dalkafoukis, will also participate this year, hosted at the Lava booth, at the 28th International Exhibition of Agricultural Machinery, Equipment and Supplies – Agrotica 2020, which will take place from Thursday 30/01/2020 to Sunday 2/2/2020.
You will find us at Booth 2, Stand 39 during the exhibition hours, Thursday (30/01), Friday (31/01) and Sunday (02/02) 10: 00-19: 00 and Saturday (01/02) 10: 00-20: 00.
Mr. Aris Mikrou and Mr. George Mikrou, who are actively involved in the field of pumice stone, will introduce you to pumice stone applications, granulometry and new products such as packages with specialized granulometers for the needs of sensitive plants.
 Informations about pumice stone:
Pumice stone is a volcanic material naturally mineral and its main features are that it is eco-friendly, non-combustible, has low specific gravity, with characteristic white color and offers various advantages in its application, as listed: Thermal insulation, sound insulation , high mechanical strength, retains moisture, improves root ventilation, enhances plant properties and more.
 Pumice Stone Grains & Uses:
Pumice stone is an ideal choice in a variety of applications. Specifically, uses and basic granular fractions by use relate to:
Nursery – Agricultural use 2-10 mm, 8-16 mm
Domestic use (for pots) 2-4 mm, 2-10 mm, 8-16 mm
Construction use | 0-4 mm, 0-8 mm
Specialized use| 16-22 mm
You can also contact our production manager to customize the product to your liking.
Products & ways of packing
You can buy pumice stone in the desired grading from our headquarters, either in a big bag, in bulk, or in bags depending on your needs.
Alternatively, you can find 5lt and 10lt packages (home use – for your home's flower garden!) In our affiliate nurseries by following the link: https://bit.ly/2OTJL7S.
For more information, our representatives will be at the exhibition to answer any questions you have about pumice stone and its use.
We are looking forward to meeting you!
More detailed information on our exhibition and participation can be found in the article "Reading .. for Agrotica (2)" by clicking here: https://bit.ly/2OTXKdS
Website: elafropetra.dalkafoukis.gr |Email: info@dalkafoukis .gr | Facebook: https://www.facebook.com/elafropetra.pumicestone/
Agrotica 2020 Information
The exhibition will take place from Thursday 30/01/2020 to Sunday 02/02/2020 at the Thessaloniki International Exhibition Center. In both the Balkans and Europe, Agrotica is one of the largest agricultural exhibition fairs.
This year, as noted on Helexpo's official website (https://agrotica.helexpo.gr/en), there is an unprecedented increase in exhibitors, exceeding 2,000 from 46 countries. Of course, the number of visitors is expected to break the record of every previous year.
Agrotica is an opportunity to keep up to date with developments in all areas of agricultural production and to establish contact between visitors and suppliers in the sector. Finally, all interested parties have the opportunity to attend and participate in industry conferences. As every year, this year, along with the exhibition, the 8th Pan-Hellenic Agrotica Congress will be held on various topics such as climate change, rural cooperatives and modern field monitoring systems.
For more information on the exhibition, visit: www.helexpo.gr