---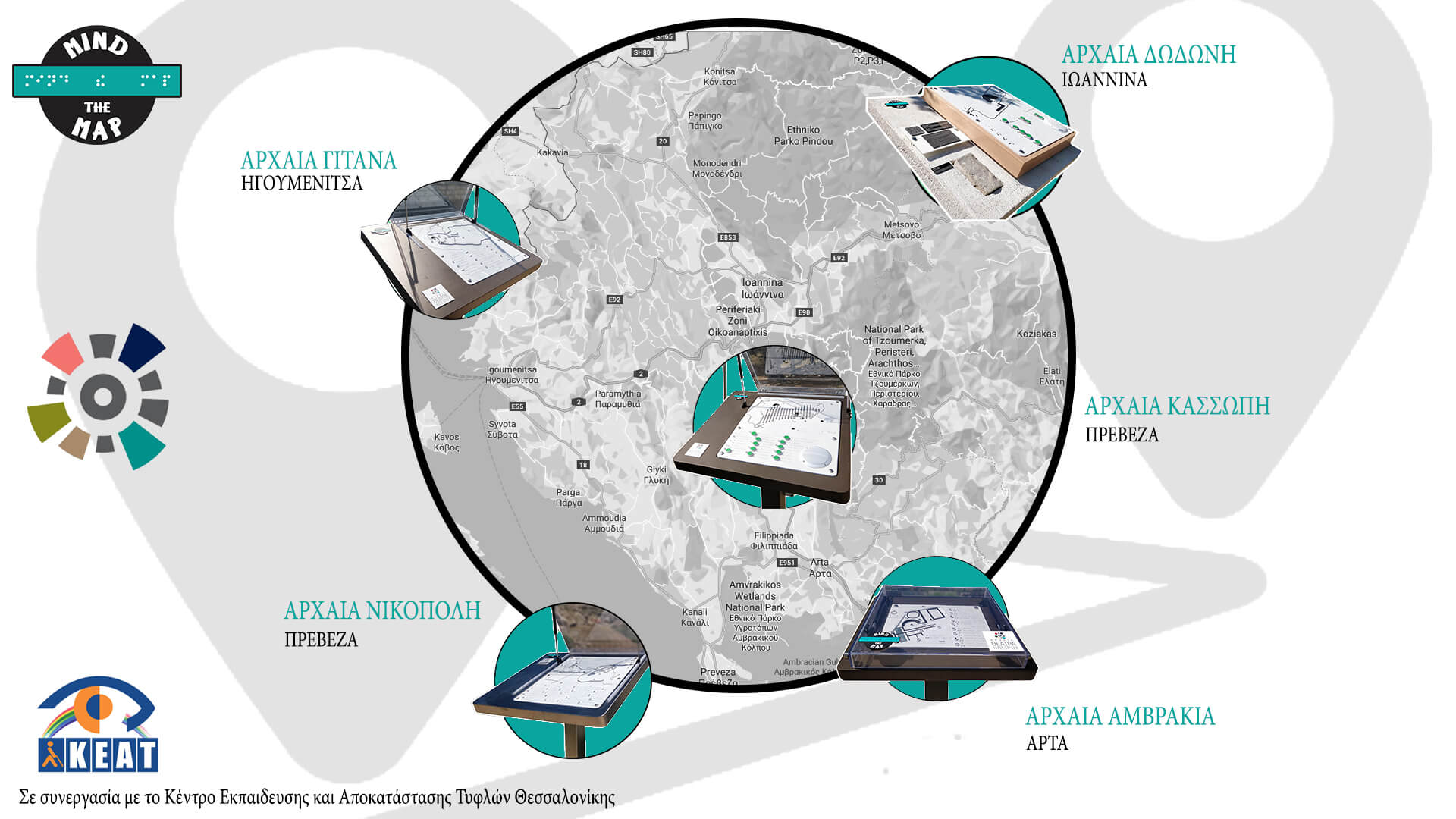 About a year ago, Mind the Map, in collaboration with the non-profit organization Diazoma, created and installed the first tangible three-dimensional map at the archeological site of Dodoni, as part of the "Cultural Route of the Ancient Theater of Epirus" program. Today we have completed this "route" with the creation and installation of four more tactile maps, one for each archeological site that is part of the program of the Roads of Epirus. (Archaeological site of Dodoni, Nikopolis, Kassopi, Gitana and Amvrakia).
Read more and find photos here: https://bit.ly/2xAhxtq
Information about Mind The Map:
– Website: https://dalkafoukis.gr/mind-the-map/
– Facebook: https://www.facebook.com/mindtmap/
Are you interested to discover more?
Get in touch with us