---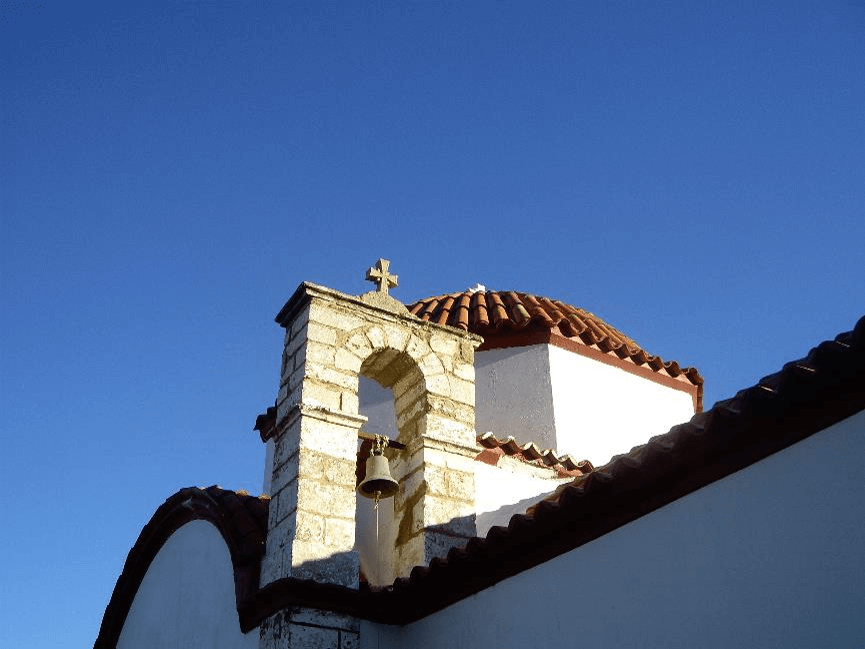 Karpathos 2007
Every journey begins with expectations of getting to know new landscapes, people and experiences.
The trip to Karpathos in February 2007 was one of these that surpassed all expectations.
There had been several phone calls to the maintainer G.M whom I had never met in person, who had taken over the supervision of the small works in the Monastery of Saint George. Childhood friend of the monk Father Nathaniel, his agony was big because he wanted a meticulous and careful implementation.
The works were short-ranged, but essential and necessary to address humidity around the Temple.
I arrived on the island late in the afternoon and I immediately met with GM. It was one of those encounters where you feel that you 've known this person all your life and that he will stay in your life. Under the watchful eye of GM, most of the work was finished and the result left him very happy.
The next day, early in the morning, we went to the monastery where I would meet Father Nathaniel, the man who would change my spiritual life, giving new breath to my faith and would open new horizons in the approach of my work.
The FN is a generous man of God with a deep sense. It has the most clean and bright eyes of the world when talking about the work of the Church and radiates a calm, spiritual strength and an innate kindness that are rare to find.
In the hours that followed, we shared thoughts concerns and anxieties. We went to the Holy Monastery and his prayer showered the space with blessings.
Shortly before leaving, taking with me a blessing that I know now that always followed in my every step, he told me "The church is the house of God, and I, as a priest, have to take care of the faithful to be able to worship in a safe place and I have to make sure that the images and the chandeliers won't be warped and rusted. You my child Maria, making the walls right, ensure ideal conditions for all of us, for pilgrims and for the holy relics of our faith. "
Course of life his words for all that we insist to focus without seeing all around, inside and outside of our target.
Twelve years later I feel that this trip gave me and my family a dear friend and valuable partner, defined the way of my work and my acquaintance with the FN was the voice of God from within the man to man.