---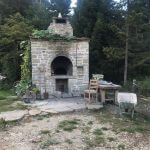 In the framework of  "Kalderimi X2 | 2-month apprenticeship and 12-day workshop in Plaka Tzoumerka", initiative and organization of "Boulouki" in cooperation with the Municipality of North Tzoumerka, the Technical Chamber of Greece and TEE / Department of West Macedonia , on Saturday 19/10 / 2019 at Pramadon convention center, lectures were held about Plaka Bridge and its restoration.
We were lucky enough to be close to them and to attend the talks. Speakers were Mr. Christos Takos (NTUA Architectural Engineer, MSc NTUA Protection) and Christos Giannellos (NTUA Civil Engineer, MSc NTUA Rehabilitation), who belong to the bridge rehabilitation study group. We watched with great interest their lectures, where they analyzed the initial situation, the goal and the decisions that had to be made. There was also extensive reference to the stones of the Bridge and their management. Then there was a talk by Mr. Christos Iliopoulos, the project contractor, who introduced us to practical techniques adopted for the proper implementation of the study, constructions of specific specifications created for the accuracy of arches and other details of the Bridge, as well as the smooth way work among artisans, engineers, etc.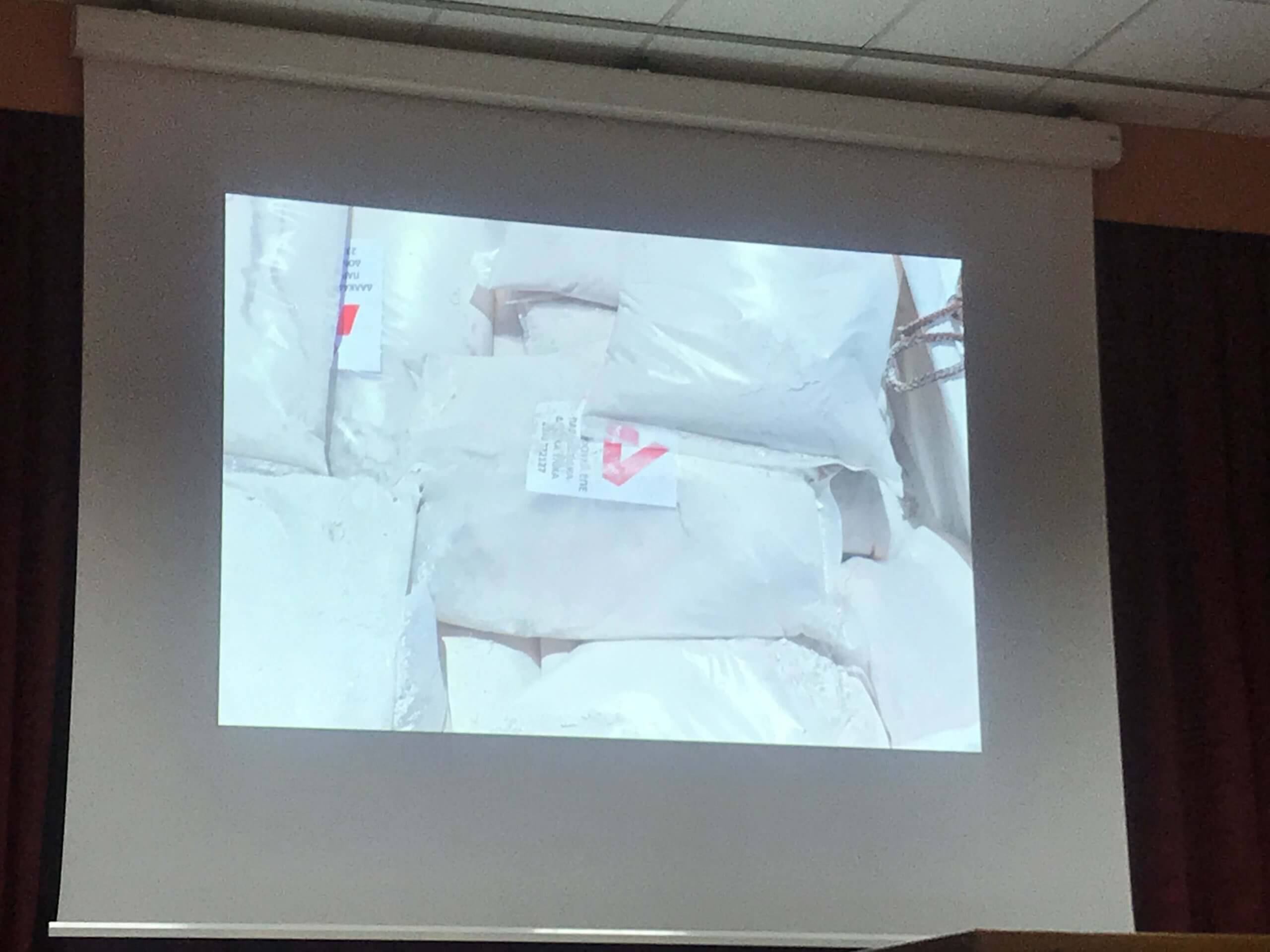 Boulouki's invitation to attend such an interesting event was extremely important to our company, Dalkafouki Oikos, because we supply pozzolan in this important project. Our visit to the Plaka Bridge gave us an even better picture of the recovery stage and the amazing work that is being done. So, learning the details of the restoration but also watching the work closely, gave us a complete picture of the work and procedures!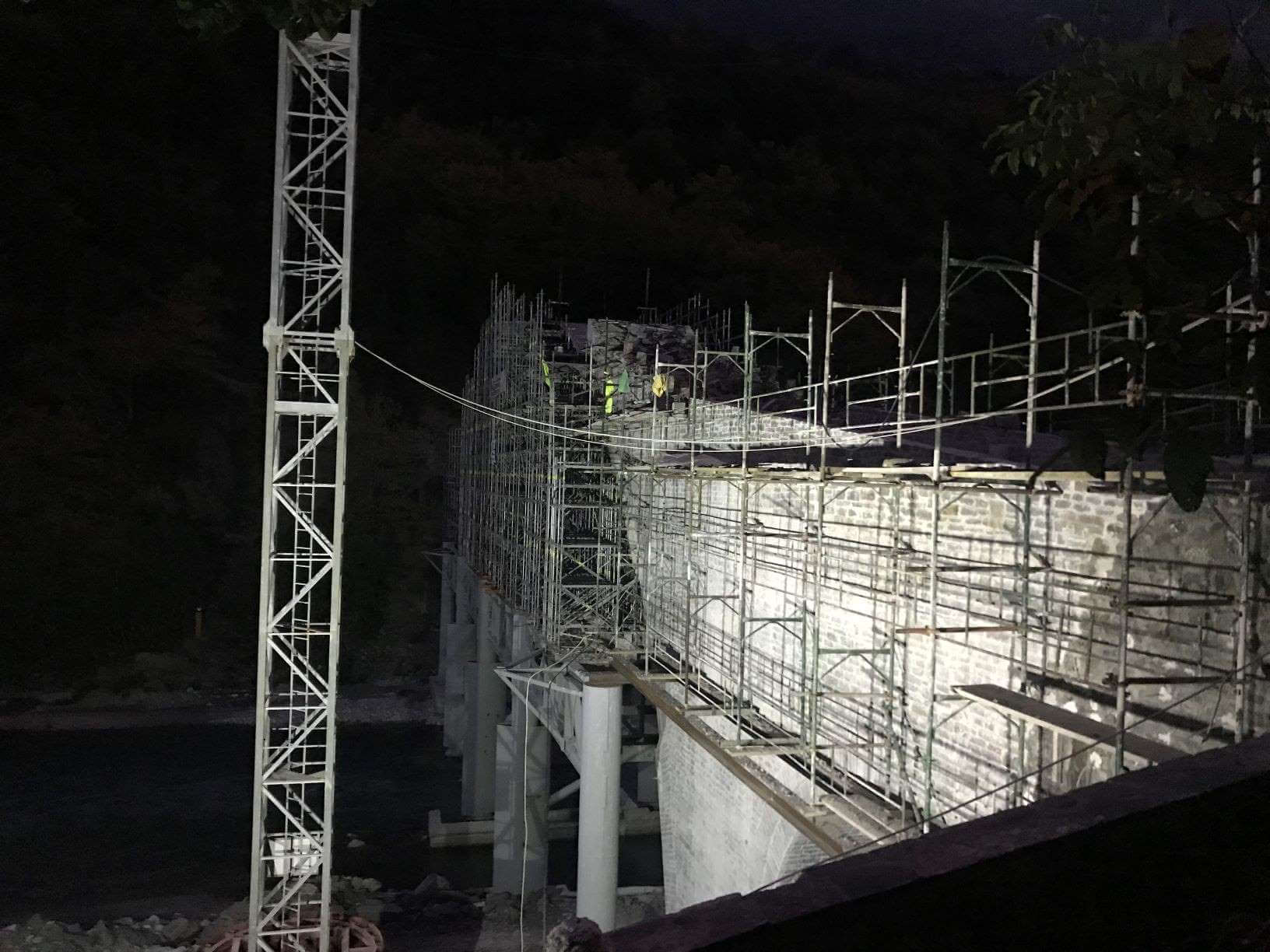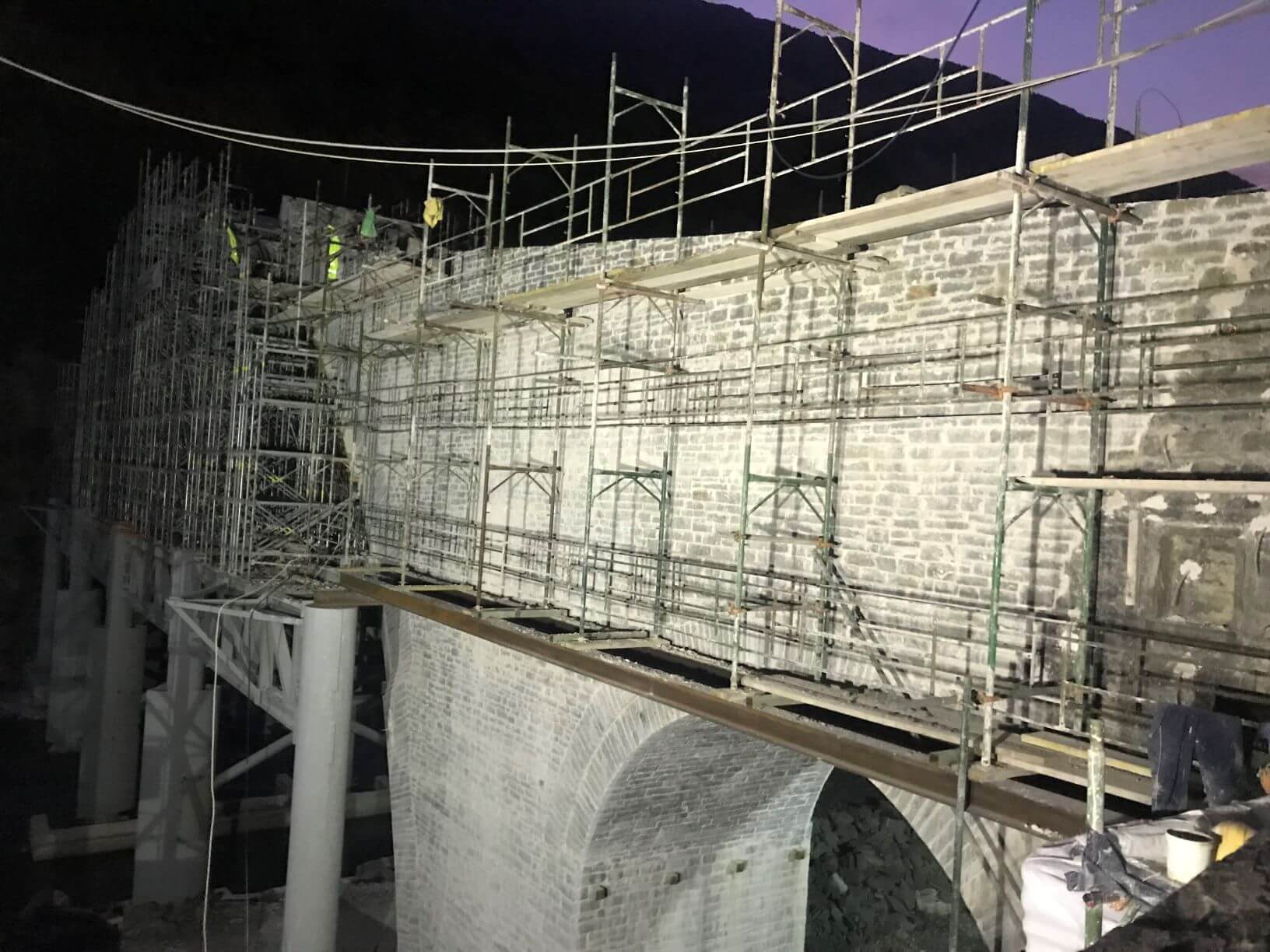 Lastly, we visited the Traditional Wood Furnace, which was manufactured as part of the "Shelter" workshop at the Melissourgon Shelter, Tzoumerka, by the Boulouki team and for which our company was a sponsor of materials such as clay, sand, pumice. Xylofournos was successfully completed and is operating normally by Fotis, the shelter manager. Here are photos from the "blooming" wood oven! You can find relevant information here: https://bit.ly/2o5TkGG. And also here are photos from Plaka Bridge, presentations, as well as the "blooming" Xylofournos!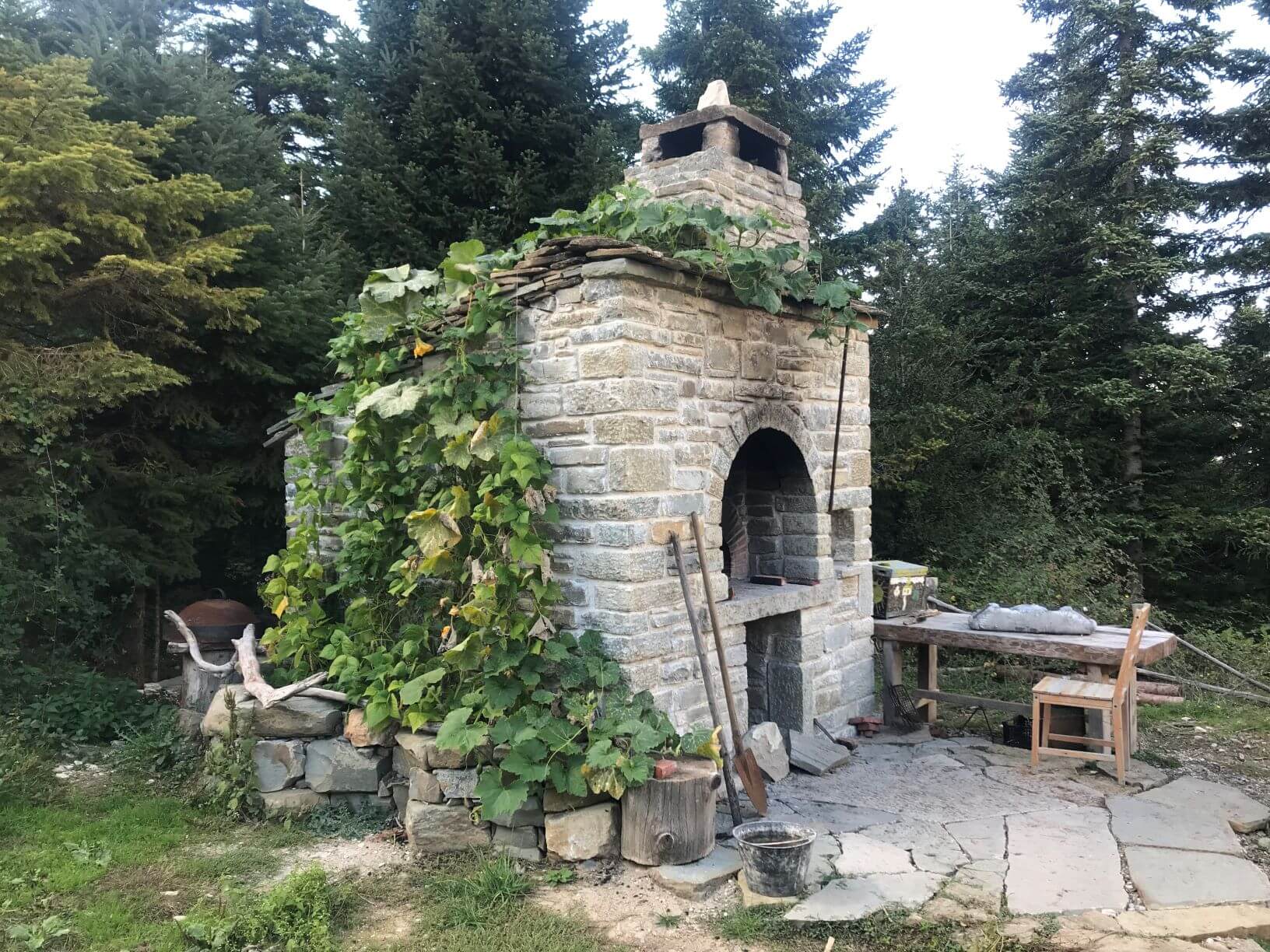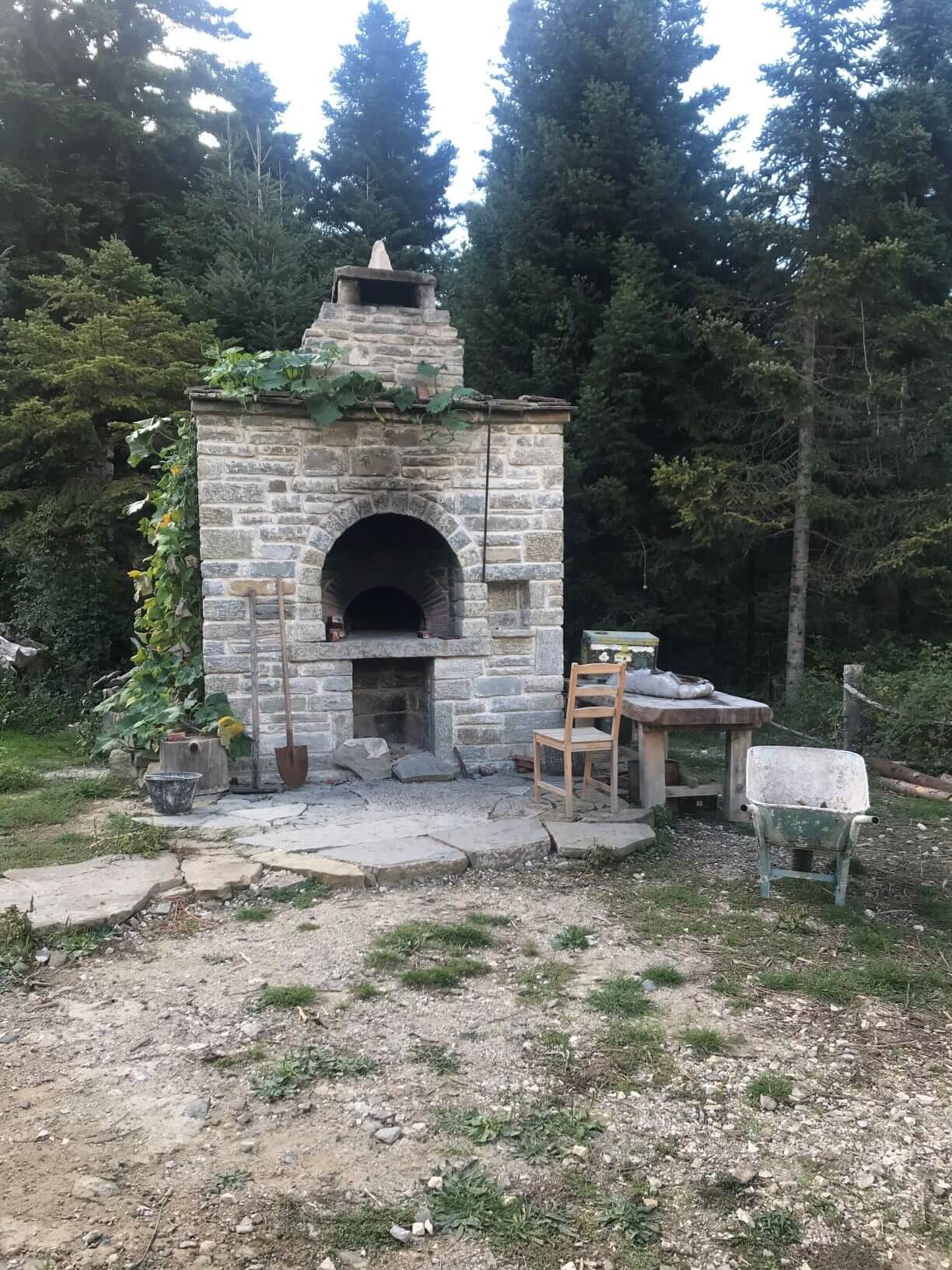 Information on the "Kalderimi X2 | 2-month apprenticeship and 12-day workshop in Plaka Tzoumerka", according to the site of "Boulouki, www.boulouki.org: The goal of the educational action will be complete rehabilitation – reconstruction of the historic trail leading to Plaka Bridge.
X2: TWO PROFESSIONAL LABORATORIES
The emphasis on the educational process and the need to complete the project within a reasonable time have led us to combine two different methods of organization. Specifically:
A two-month apprenticeship (Plaka camp) specifically aimed at professional craftsmen who will work under the guidance of experienced masters-trainers, receiving a daily allowance.
a twelve-day intensive workshop (Plaka Workshop), aimed at technicians, engineers and artists, students and professionals in the construction industry, covering a total of two months.