---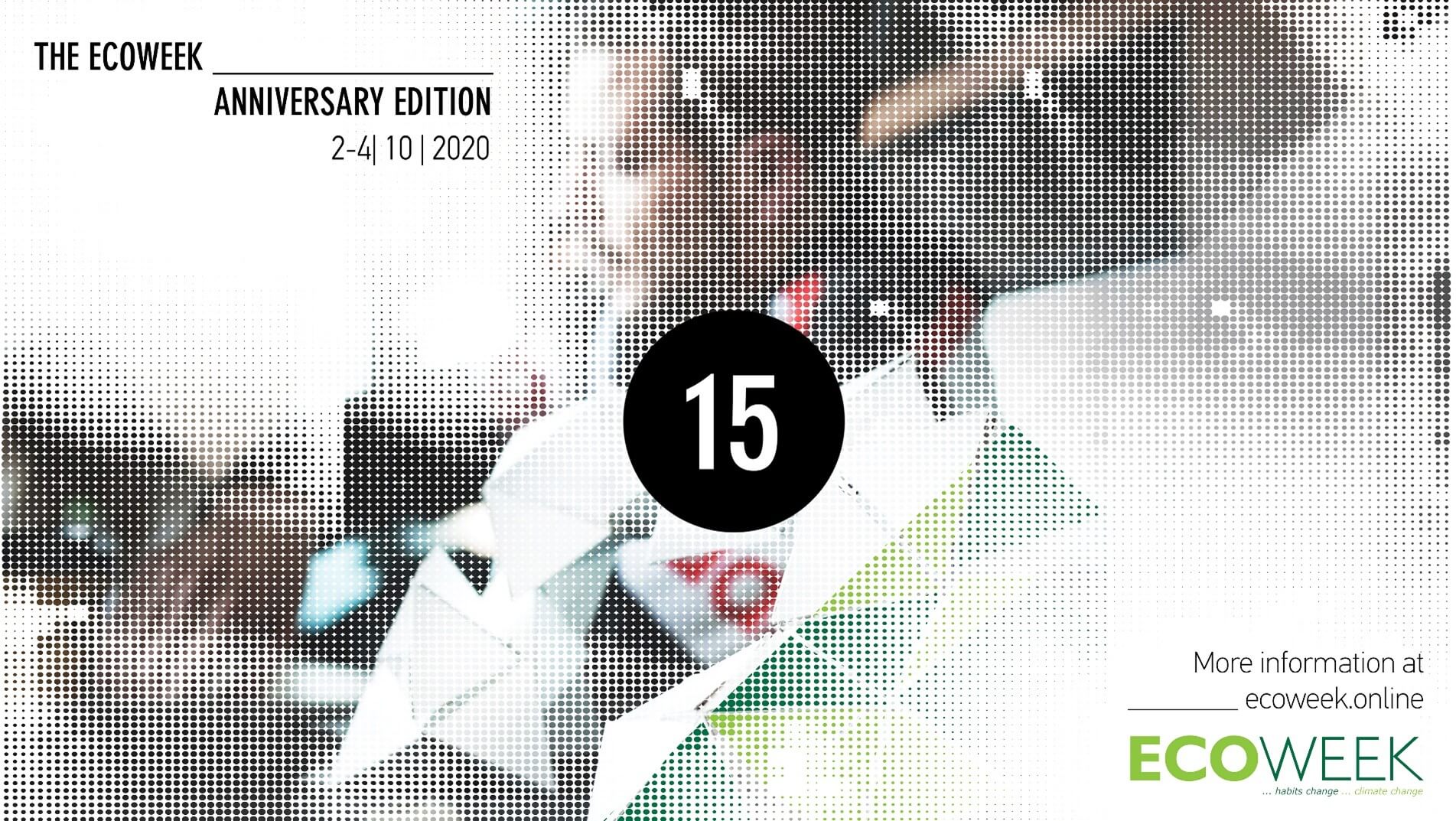 ECOWEEK
ECOWEEK is an international non-profit organization whose main mission is to raise awareness about issues related to climate change and to promote the principles of social and environmental sustainability. It was founded in Greece in 2005 and more specifically started its activity from Aegina.
ECOWEEK's projects are inspired by the vision of Egyptian architect Hassan Fathy and are about empowering young professionals for the benefit of their communities. ECOWEEK events include international conferences, green design workshops, school programs, the ECOWEEK Greenhouse and innovation programms, social and environmental entrepreneurship programs, with laboratory design as their main activity.
In a short time it has developed programs in more than 17 countries and the ECOWEEK network has reached 56 countries, which includes students and young professionals from all over the world.
ECOWEEK Online Challenge 2020
This year, ECOWEEK celebrates its 15th anniversary, and organizes anniversary online events called: ECOWEEK Online Challenge! The first took place in May 2020, while the second will take place on October 2-4! Topics to be discussed during the ECOWEEK Online Challenge include social and environmental sustainability, sustainability in design and architecture, placemaking, circular economy and more.
As always, this year, a series of lectures will take place from 15 professionals from around the world, followed by workshops organized by ECOWEEK people and external collaborators on the above topics! At the end, participants are invited to submit a short text, photos and raw materials. Through the workshops, postgraduate students are given the opportunity to shape their views and make a difference in the communities. They innovate with new ideas for environmental and socially conscious planning and action.
The lectures will take place on Friday, October 2 and the workshops on October 3-4, through online platforms.
ECOWEEK & DALKAFOUKIS LTD
It is our pleasure to participate in the ECOWEEK Online Challenge that will take place on October 2-4!
Initially, our Maria Dalkafouki will participate as a speaker in the panel: Preserving the planet: Making it (more) Circular and (more) Sustainable, on Friday, October 2 from 13:45 – 16:00. The title of her speech is: Buildings of the past, stories of today, and it concerns a topic that she is very fond of. The respect of the first builder, the man who created the building that today we are called to restore. Our responsibility for proper interventions that respect the past and give opportunities for the future.
Those of you who know Ms. Dalkafouki, know her ability to inspire, and her love for the cultural heritage of our place. These features combined with her 37 years of business experience, we are sure will lead to a great result. Do not miss this speech! You can log in live by following this link: https://bit.ly/302efdm, at the stated time and day or register online here.
In addition to the participation of Ms. Dalkafouki, we are excited as we have the honor to organize a very interesting Workshop. Ioanna Mikrou, who also deals with breath-inn.com in addition to the activity with the company Dalkafouki LTD, in collaboration with the traveling workshop Boulouki (boulouki.org), Architect Dimitris Nanos and Graphic Designer Haris Karantzas, created a unique workshop entitled "Restoration 360o, a versatile building restoration approach.", which will give participants the opportunity to approach the restoration of a two-storey stone building.
In the first phase, they will search the history of the building by drawing information from the community to which it belongs, understanding the restoration needs, and deciding on restoration techniques and materials. Then, after completing this part of the workshop, they will be invited to transfer their experience to the digital world, creating identity and brand around the restoration process.
Restoring a building is a process that requires thought, design and love. With this in mind, and with the awareness that each restoration that takes place in each building gives it a separate identity at the same time, the 2 women of the Dalkafouki family will share their experience with the ECOWEEK family. Ms. Maria Dalkafouki at a theoretical level will present the evolution over the years through her own eyes, while Ioanna Mikrou together with her collaborators and participants will investigate step by step the whole process, which leads to rehabilitation.
Subscribe to this or another workshop here.
ECOWEEK Organizing Team: Elias Messinas, Despoina Kouinoglou, Pavlos Symianakis, Sofia Passia, Vicky Panagiotidou, Eleni Mantika, Nafsica Mouti, Margarita Kyanidou, Ina Patsali, and Theodora Passia.
ECOWEEK 2020 Website & Registration : http://ecoweek.online/
Contact : ecoweek@ecoweek.org
*The main photo of the article belongs to and is produced by ECOWEEK.