---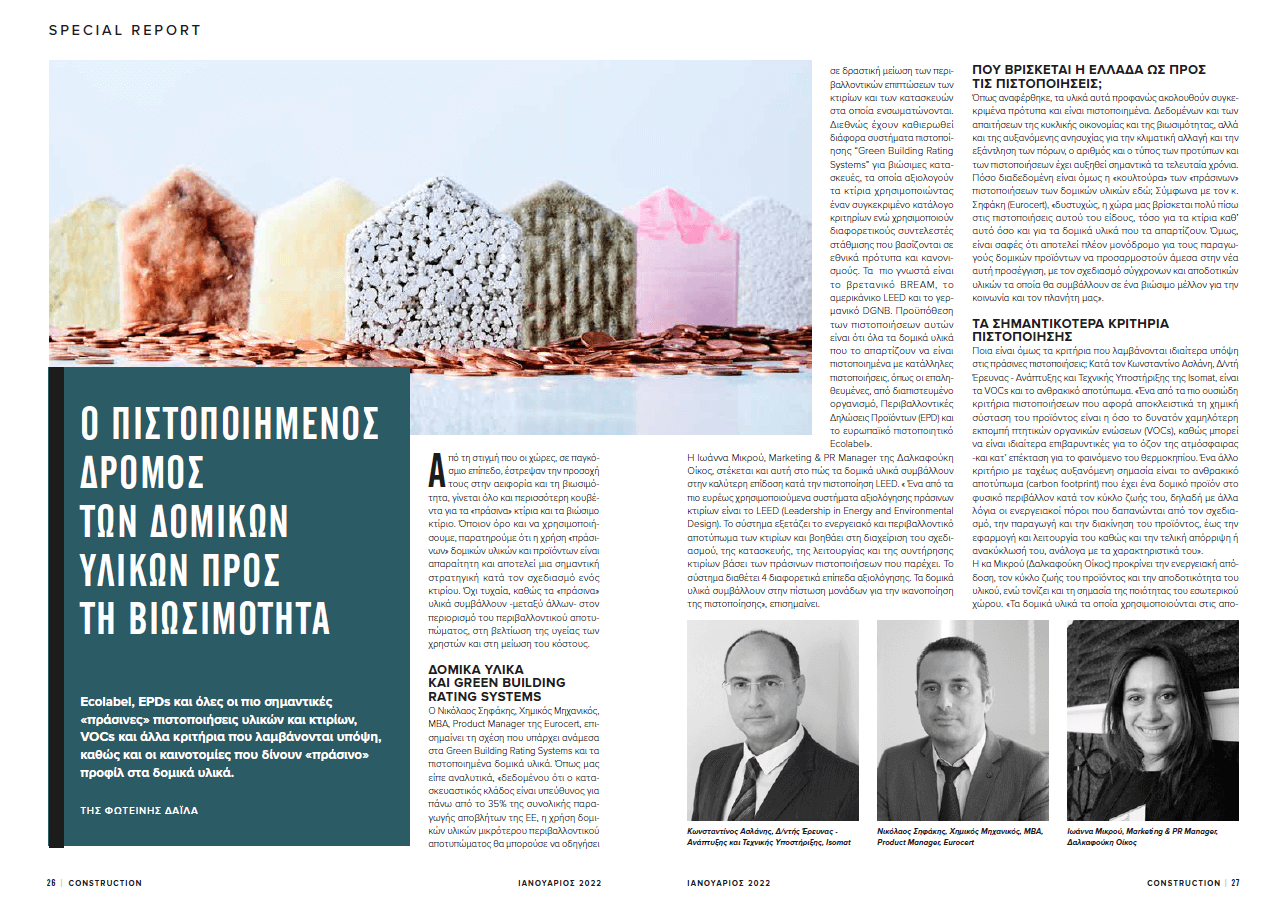 The monthly "Construction" magazine of the company BOUSSIAS, which deals with infrastructure and major technical projects, in the January issue presents a tribute on the "green" certifications in building materials.
Our company, Dalkafouki Oikos, represented by Ms. Ioanna Mikrou (PR & Marketing Manager), was placed on the above topic answering questions regarding the certifications in the "green" building materials.
Countries around the world have already turned their attention to sustainability and the use of ecological materials, thus creating a need for "green" buildings. Thus, the use of "green" building materials is necessary as they help to reduce the environmental footprint and improve human health. In the article which you can read here,on pages 28-29 Ms. Ioanna Mikrou, provides information on one of the most important systems for the evaluation of green buildings which is  LEED (Leadership in Energy and Environmental Design) and points out those criteria that make building materials "green".