---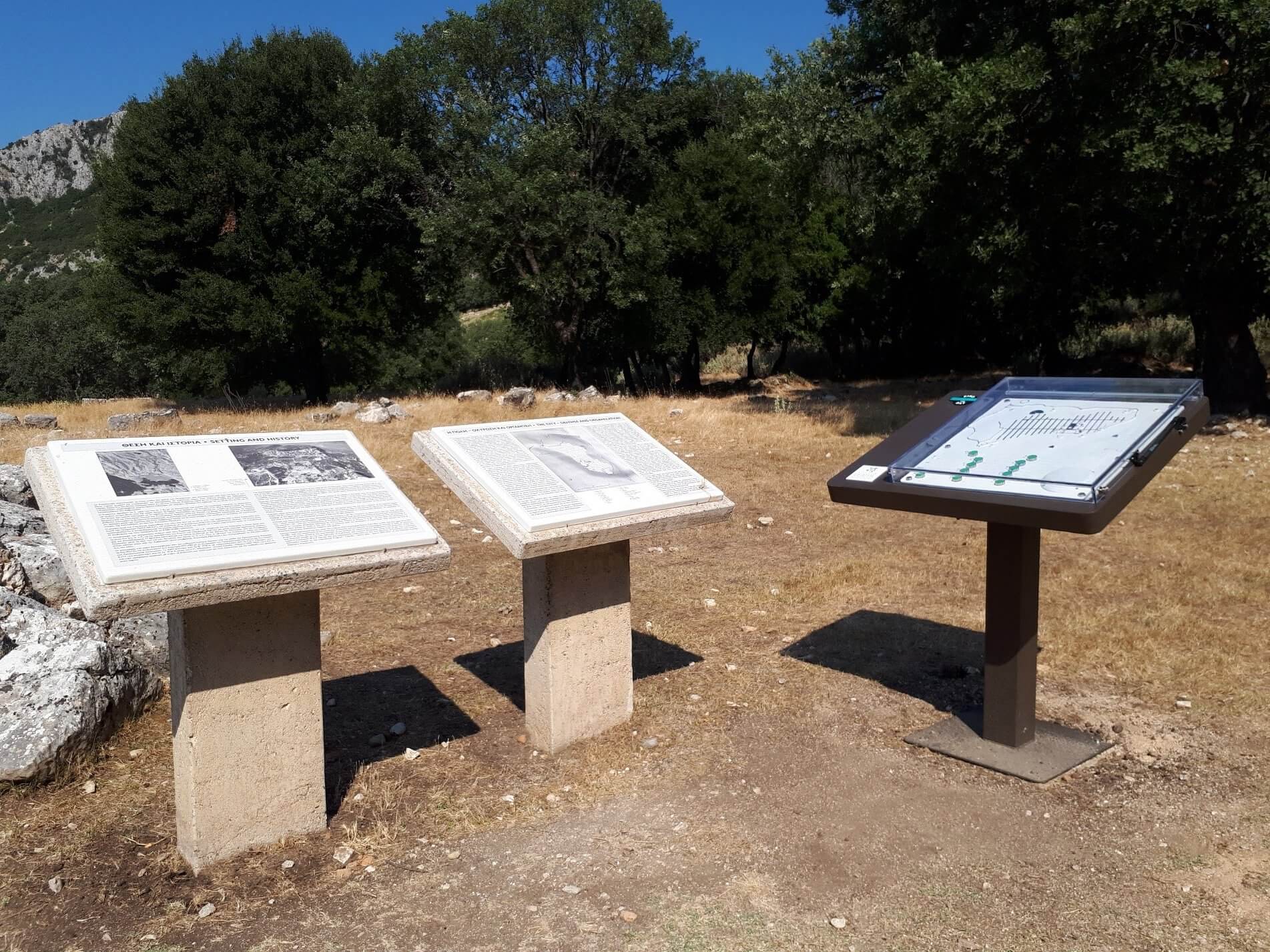 Located beneath northwestern Kassopi, overlooking the Preveza Peninsula, it was built in the 3rd century A.D. the great theater of Kassopi. This theater had a capacity of 2,500 people and was often used as a Bouleutirio, a meeting place for locals. Its scene is rectangular and is framed by 2 scenes. The spectacular presented in this particular theater concerns his orchestra which does not form a full circle as was usual at the time but a large semicircle.
As we've mentioned in the article "Meeting the Cultural Route of Epirus", the ancient theater of Kassopi belongs to the development program "Cultural Route of Epirus" devised by the non-profit organization "Diazoma" and implemented with the contribution of the Region of Epirus. Our company participated in this program through Mind the map. Specifically, it was placed in the theater, a 3D visual map for people with disabilities, as well as in other theaters related to the "Cultural Route of Epirus". More specifically, the map of the theater of Kassopi includes: audio description of points of interest in 2 languages ​​(Greek and English) as well as description in Greek and English Braille of points of interest of the archaeological site.
Finally, besides the addition of the tactile map, our company also supplied raw materials such as pozzolan, lime and aggregates of various grading gradients which were used in the framework of the project "Restoration and promotion of the ancient theater of Kassopi: First Phase". This project includes restoration and protection of the monument, as well as infrastructure and landscaping work. We are very pleased to be able to contribute to this project, as the improvement of the theater's infrastructure will ensure its protection and increase its visibility as an archaeological site.