---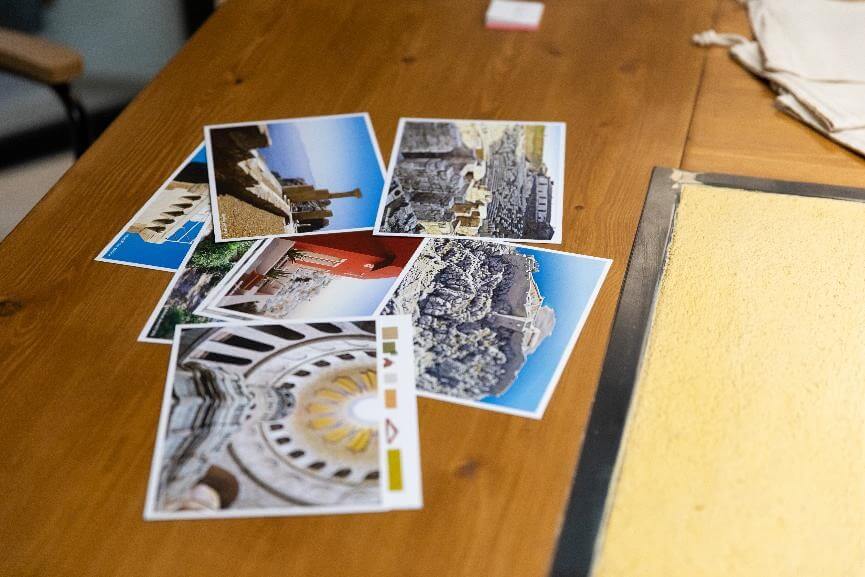 Thessaloniki, 2010-2020
A luminous decade
 Having solid foundation, we have grown steadily year after year. We have implemented hundreds of projects, big and small, but all of them equally important to us, remaining consistent in the quality of our materials and the promise that we will be present at every step of the restoration.
We opened our horizons by attending and supporting workshops, conferences, trainings, and seminars in our country and abroad.
We have established partnerships and built friendships with people who are for us the shining example of our country's vibrant potential.
We traveled to every corner of Greece to get to know the place, learn the history of the monument, building, mill , tower, lighthouse or any symbol of our history that the team had undertaken to restore and listen to its requirements.
If there is one thing that matters most, it is that everything that the last decade has generally given us is the blessing of sharing it with our children today. The story we created, through our work, continues to be written but this time starring the whole family.
The partnership of yesterday and today that we always so brilliantly mention for our cultural heritage, for us translates into an assembly of foundations with new directions.
As we continue with hard work to delve deeper into our subject, at the same time the new generation has created innovative projects based on our values, which makes us proud.
Breath inn, a concept that combines notions like eco-community, eco-investment, and eco-consultancy. It envisions creating a set of hotels and accommodation with the ecological approach of restoring and promoting an alternative form of tourism in which the visitor is interested in the quality and construction of the space that will host it.
Mind the Map, is a finished product of design, study, research, and construction of tactical maps of archaeological and public spaces as well as museums, aimed at bringing people with visual impairments closer to culture. Through 3D printing technology and special processing methods, Mind the Map is a modern project that offers added value to our cultural heritage and provides solutions to specific issues of accessibility for people with visual impairments.
We grew up a decade, we expanded our team, our office, our experience, but most of all we grew our love for what we do with our soul, all these years.
All your trust, the excellent behavior of the materials in the long run, that exceeded all expectations lay the foundations in our plans that look to the future with confidence.
We are full of experiences, love, nostalgia, and lessons that the last decade has given us and so the new decade finds us ready for any challenge. What we experienced, is our strength. It is the steady bridge we will cross to lead us, with God's blessing, into a bright future.